Big News
(7/23) I've published a new short story, "Buzzard Day," in the lit journal Instant Noodles. Homage to Hinkley, Ohio.
(12/23) "New Year's Eve, 1999," Book Six of the "Holidazed" series, was published by Evolved Publishing. 
(9/22) Check out my interview, "Satire as a Coping Mechanism," on Robb Grindstaff's blog, "A Writers Block."
9/2022 "Thanksgiving, Thanksgotten, Thanksgone, Book Five of the "Holidazed" series, was published by Evolved Publishing. 
(7/2022) My story, "Pray," was published in the "Loss and Gratitude" theme issue of the online publication,  Muleskinner Journal, https://www.muleskinnerjournal.com/pray
(summer 2022) I published a story, "TRx," in Abbey Review. 
(5/2022) My story, "The Spud," appeared in Darkhouses: The Magazine of Weird Fiction, no. 4, May 2022: 87-109. Homage to Frank Zappa.
(5/2022) I published "Knock Knock" in the literary journal Creative Colloquy
(9/2021) My short story, "Clean Enough to Eat Off," which was published in the Summer 2021 issue of 96Logic, was nominated for the annual Pushcart Prize for the Best in Indie Lit. Cool.
(2/2021) "Murder by Valentine Candy," Book Four of the "Holidazed" series was published by Evolved Publishing. 
(summer 2020): I published a short story, "Nocturnal Emissions," in Goat's Milk Magazine. 
Special Note: By popular demand (?!?), I am placing the entirety my published creative writing on Medium. As I add to the catalog, I'll also include excerpts, new original material, unpublished stuff, works in progress, and other odds and ends. The first story is "Fu Manchu, Foo Man Choo, Man Chew Food," which originally appeared in Zodiac Review, spring 2012. Go to https://sappgregg.medium.com/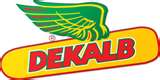 Reviews
I review dozens of books every year. Most of these are indie fiction and humor that doesn't get reviewed in many other places. The following are some of my most recent reviews: 
Additionally, I dabble in reviewing books about the history/ philosophy/ sociology and general stuff about religion. I need to use that Religious Studies bachelors degree for something.