The Holidazed Series of Satires from Evolved Publishing
Since 2019, I've written six books in the "Holidazed" series of short, satirical novels. Each story is centered around a different holiday and set in Ohio. All of these are available from Evolved Publishing. They are:
"The Christmas Donut Revolution" (2019): All Huck Carp wants for Christmas is revolution… and donuts. Vive la revolution!
"Halloween from the Other Side" (2019): Delphyne Shadow is Solomon's ex-girlfriend from hell — literally. At Halloween, she returns for his soul. 
"Upside Down Independence Day" (2020): Neighboring small towns, Coon Creek and Golden Springs, Ohio, enter their own little war, and may never be the same of after the Fourth of July celebration. 
"Murder by Valentine Candy" (2021): Oh, the irony! Billionaire ladies' man Adam Erb is murdered by lethal Valentine candy.
"Thanksgiving, Thanksgotten, Thanksgone" (2022): When the doors open to the North Columbs Wow-Mart open at midnight on Black Friday, ringng in the Wowzathon event of the century, chaos breaks out. 
"New Year's Eve, 1999" (2023): Will New Year's Eve, 199 ring in a new millennium? Or will it be the end of the world as we know it?
FORTHCOMING 2024 – "Mother Fracking Earth Day"
Fresh News Straight from Heaven: a novel about the folklore of Johnny Appleseed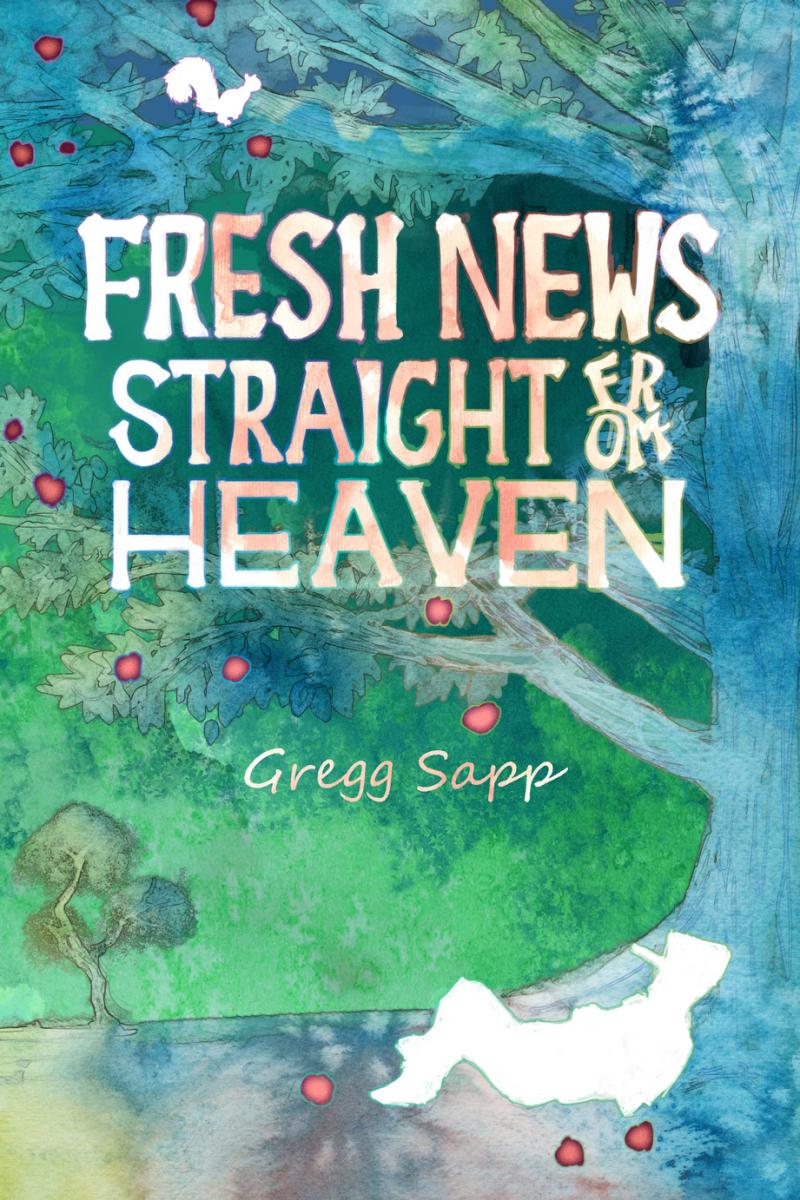 Wherever he went, Johnny Appleseed declared he was bringing "Fresh News Straight from Heaven." He believed God gave him the mission to spread peace by planting fruit trees. But the Ohio Territory from 1801 was a harsh and brual place, and when war breaks out, only he can prevent a massacre. 
A PINNACLE AWARD WINNER!   Watch and listen to the FNSFH trailer. 
An Akron Beacon Journal "Best Ohio Books" 2018.

Dollarapalooza -or- The Day Peace Broke Out in Columbus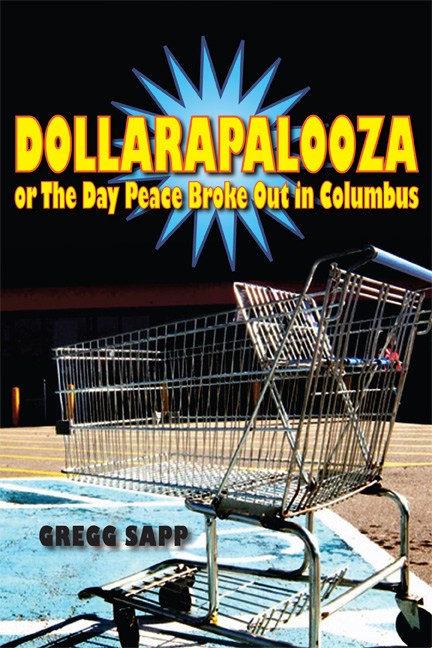 Vonn Carp returns to Columbus in disgrace after being fired for having falsified his resume. With no other options, he goes into the dollar store business. To the surprise and chagrin of his family, Vonn fashions an alternative business model to make a difference in people's lives, "one dollar at a time." But can Dollarapalooza survive when Wow Mart opens across the street?
"An outside the box tale too good to miss," Library Journal.
"A wacky tale of a failed prodigal son who becomes the unsung alter ego of his family." Booklist.